Want to learn more about our products?
Try our Lunch and Learn program!
We offer a Lunch and Learn program at your location or ours with our personnel. We also, upon request, can have a factory representative come in for additional training seminars. Please let your salesperson know if you are interested in this program. Alternatively, send us an email at customerservice@wmssales.com or use the contact page via the button below.
2018 Cross Connection Control Foundation
- Course for Backflow Testing Certification -
Course Schedule:
Initial Course

Recertification

March 26 - 29 (Now Full)

March 23 (Now Full)
March 30 (Now Full)

June 11 - 14

June 8 (Now Full)
June 15

September 17 - 20

September 14

December 10 - 13

December 7
TIME:
Promptly at 8 am to 4:30 pm
WHERE:
MCC Applied Tech. Center
2485 West Henrietta Road
Rochester, NY 14623
For registration/additional information: cccfnf.com/school-info/
Grundfos Technical Institute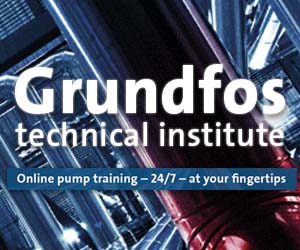 Did you know that Grundfos offers free pump and application training?
Find out more about what Grundfos offers here…